QVINTETT 90CM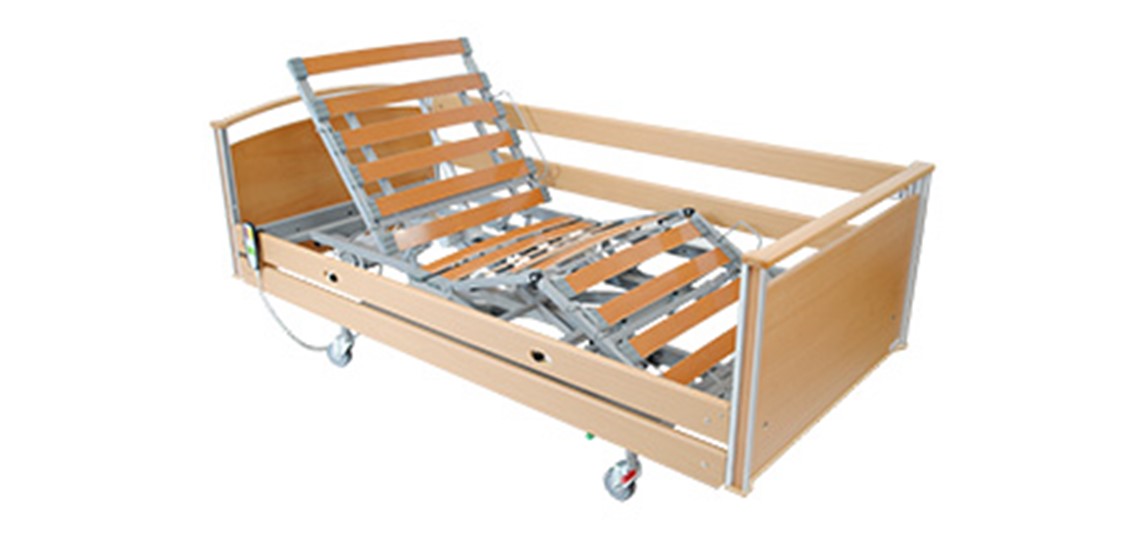 QVINTETT 90 - the aQtive care bed

QVINTETT is a Swedish-made quality bed, proven for many years, providing a safe and reliable solution. The bed is tested and approved according to IEC 60601-2-52.
QVINTETT care bed is electrically adjustable in height with a large working area (34-84cm), as well as adjustable in the back, leg and foot. The bed is also equipped with a securing a safe movement to sitting up/lying down.
VERSATILITY
The QVINTETT bed can handle all situations in modern care. The QVINTETT is standard configuration (without tools) divisable, which allows the bed to be divided into four parts, with no part weighing more than 25 kg. Together with our bed carriage, QVINTETT, with the help of the bed's own lift, can easily and without effort taken up and down on the stroller, always ready for new tasks.


COMFORT
With the active back function of the bed, which has a unique movement pattern, you reduce friction and thus the risk of discomfort and pressure ulcers.
By default, the QVINTETT bed is equipped with our resilient bed base consisting of layer-glued laminate. Measurements show that when sitting up in the bed, you can reduce the pressure up to 16% compared to a fixed platform, e.g. steel or aluminium.


SECURITY
A safe care bed is a security for both users and nursing staff. The QVINTETT is equipped with our well proven side rail locking system. With our long experience, we know that our beds have one of the market's most reliable and durable side rail systems.