PRIMA BM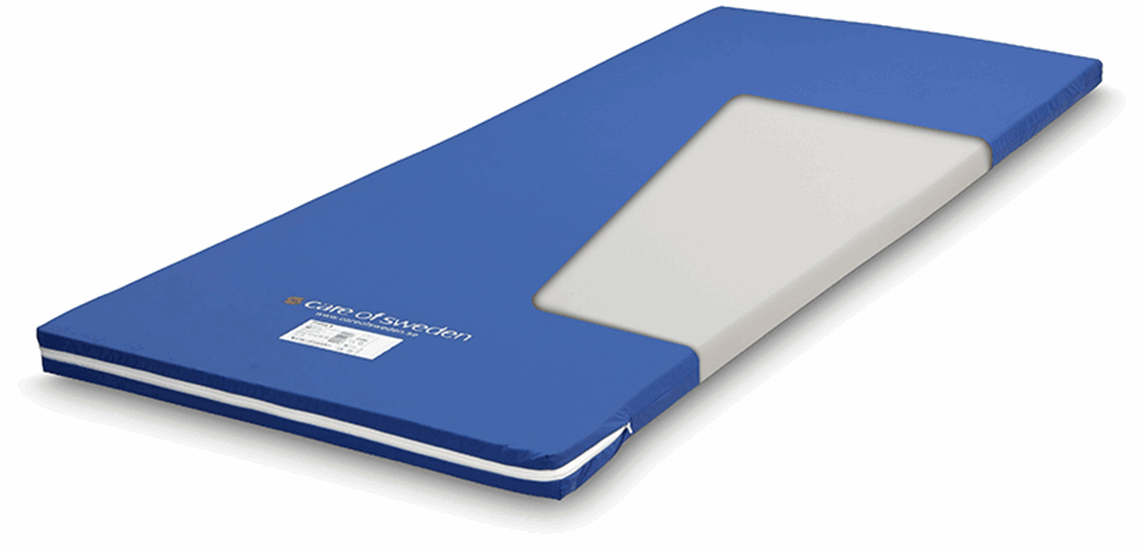 Mattress overlay PRIMA BM has a mattress core in one piece that provides the patient good comfort and pressure relief. It is delivered with hygienic cover Marin. The soft and elastic material is vapour permeable(1), which reduces the risk of skin maceration. It is a durable cover that is easy to clean and with a very well documented hygienic standard(2).
PRIMA mattresses are produced from modern, recyclable materials and meets health care requirements for hygiene, quality and safety.
(1) SS-EN ISO 15496:2004, DIN 53.122.
(2) ISO 16603 "resistance of penetration by blood and body fluids", ISO 16604 "resistance of penetration by blood-borne pathogens", EN 14126, SS 876 00 19 "Health care textiles – Bacteria penetration – Wet".
For more information:
http://www.careofsweden.com/mattress/prima-bm/