PRIMA 6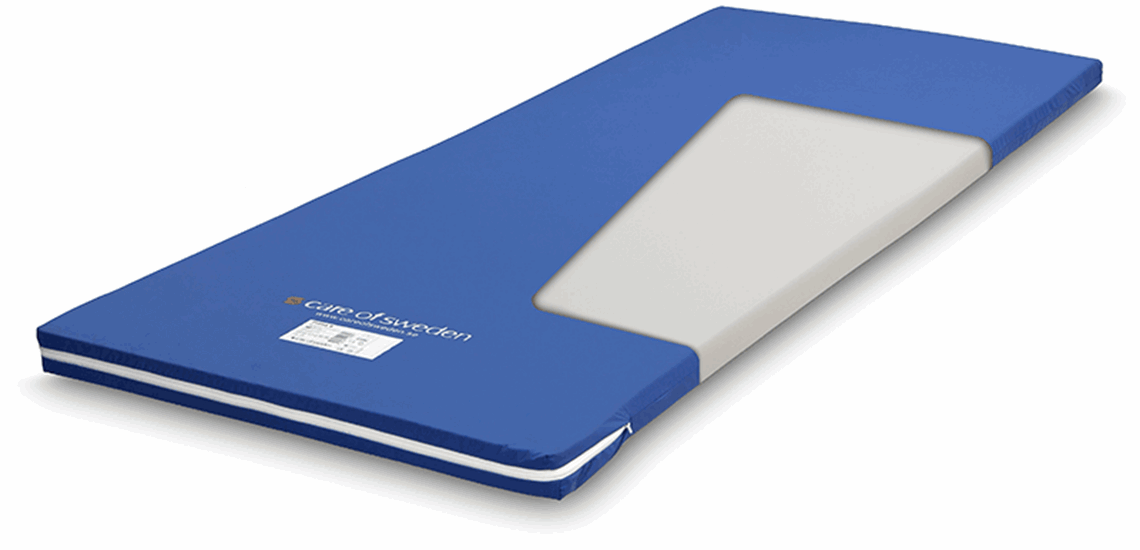 PRIMA 6 is an easy and functional basic mattress that offers good comfort and durability.
It is an elevating pad that is placed underneath a mattress overlay, for example CuroCell Nova (air mattress) or Optimal 5zon BM (preventative).
The mattress is delivered with a detachable hygienic cover that is very easy to clean and manage. The soft, elastic hygienic cover is vapour permeable(1), which reduces the risk of skin maceration.
PRIMA 6 is produced from modern, recyclable materials and meets health care requirements for hygiene, quality and safety.
(1) SS-EN ISO 15496:2004, DIN 53.122
For more information:
http://www.careofsweden.com/mattress/prima-6/