OPTIMAL MAXX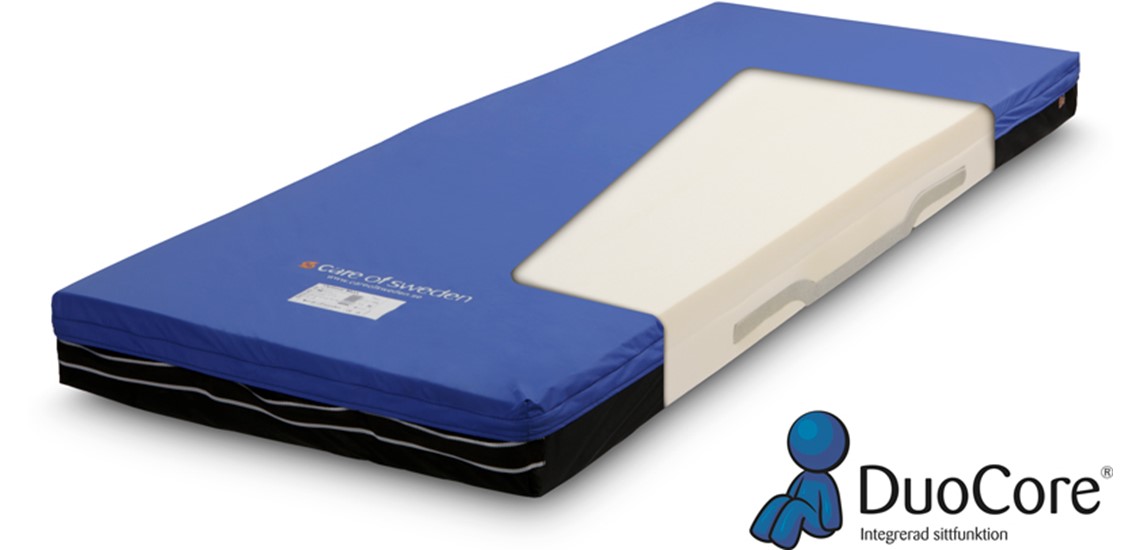 Optimal Maxx is a mattress that handles high user weights and is used in all types of health care environments. The mattress is equipped with our unique sit function DuoCore®, designed to give support when sitting and also to provide excellent comfort when reclining.
Optimal Maxx is delivered with the Evac cover. It is a divisible cover with a two-part zip fastener and equipped with a functional handle for evacuation. The soft, elastic hygienic cover is vapour permeable(1), which reduces the risk of skin maceration. It is a durable cover, which is easy to clean and with a very well documented hygienic standard(2).
Optimal Maxx is produced from modern, recyclable materials and meets health care requirements for hygiene, quality and safety.

(1) SS-EN ISO 15496:2004, DIN 53.122.
(2) ISO 16603 "resistance of penetration by blood and body fluids", ISO 16604 "resistance of penetration by blood-borne pathogens", EN 14126, SS 876 00 19 "Health care textiles – Bacteria penetration – Wet".

For more information:
http://www.careofsweden.com/mattress/optimal-maxx/