OPTIMAL CURA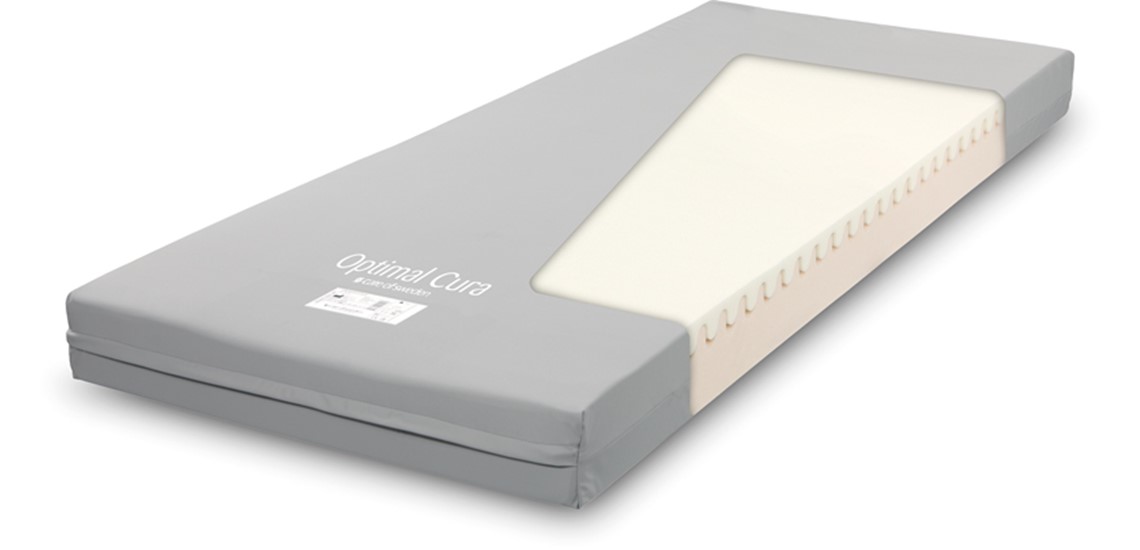 A preventative mattress with good pressure equalisation. Optimal Cura is a combination mattress that is placed directly on the base of the bed and replaces both the standard mattress and the overlay mattress.

Optimal Cura is a two layer mattress where the top layer is made from visco-elastic foam (so called memory foam) and the bottom layer is made from HR-foam. The special design of the mattress and the materials give excellent pressure equalisation. The two layers allow the body to sink into the material, and thereby lower the pressure against the body.

Optimal Cura is delivered with the hygiene cover Steel. The soft and elastic material breathes, so the mattress feels drier and cooler. The cover is equipped with a drip-shielded zip fastener on three sides. Cover Evac, with functional handles for evacuation, is available as an accessory.

Core: HR-foam + visco-elastic foam 50 kg/m³
Height: 13 cm
Cover: Steel or Evac
User weight: max. 130 kg
Fire: SS 876 00 01(B)/EN 597-1, -2
Warranty: 3 years(2) SS-EN ISO 15496:2004, DIN 53.122.
For more information:
http://www.careofsweden.com/mattress/optimal-cura/