OPTIMAL 5ZON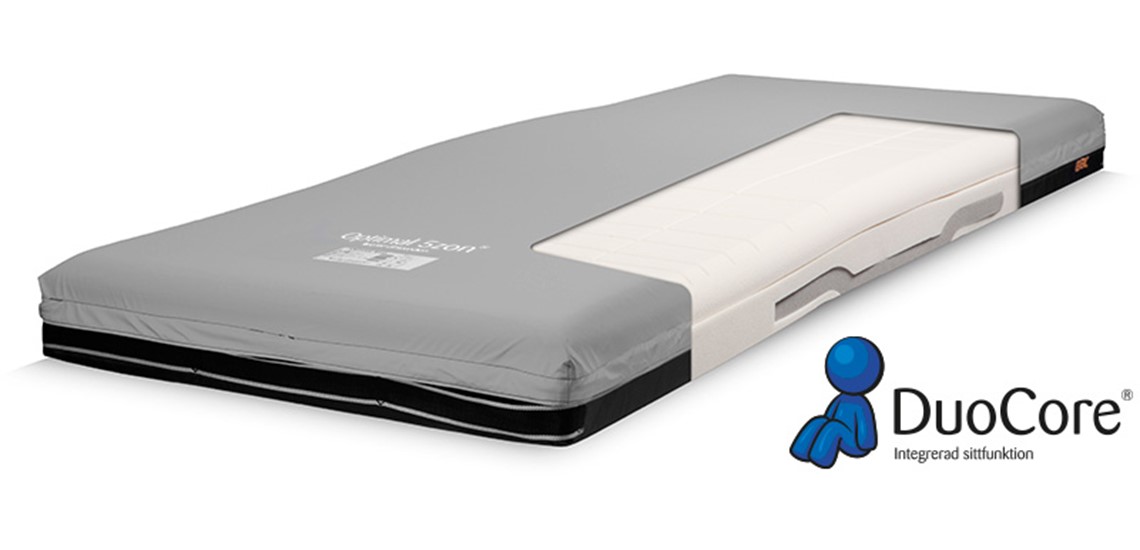 Optimal 5zon® is used in all types of health care environments for pain relief and as an aid in the prevention and treatment of pressure ulcers up to and including category 2(1). A soft and flexible mattress replacement system.
Optimal 5zon® offers very good pressure relief properties(2) and is now also equipped with the unique sit-function DuoCore®. It is designed to provide support when seated, while offering good comfort in the reclining position.
Optimal 5zon® comes with several different options of covers. One of them is Evac that is equipped with divisible, drip shield zip and feature handles for evacuation. The soft and elastic material is vapour permeable(3), which reduces the risk of skin maceration. A durable cover that is easy to clean and with a very well documented hygienic standard(4).
Optimal 5zon® is produced from modern, recyclable materials and meets health care requirements for hygiene, quality and safety.
(1) European Pressure Ulcer Advisory Panel, Quick reference guide 2009.
(2) Examination of the shear force and the pressure relief capability, Berlincert 2009.
(3) SS-EN ISO 15496:2004, DIN 53.122.
(4) ISO 16603 "resistance of penetration by blood and body fluids", ISO 16604 "resistance of penetration by blood-borne pathogens", EN 14126, SS 876 00 19 "Health care textiles – Bacteria penetration – Wet".
For more information:
http://www.careofsweden.com/mattress/optimal-5zon/