Mattresses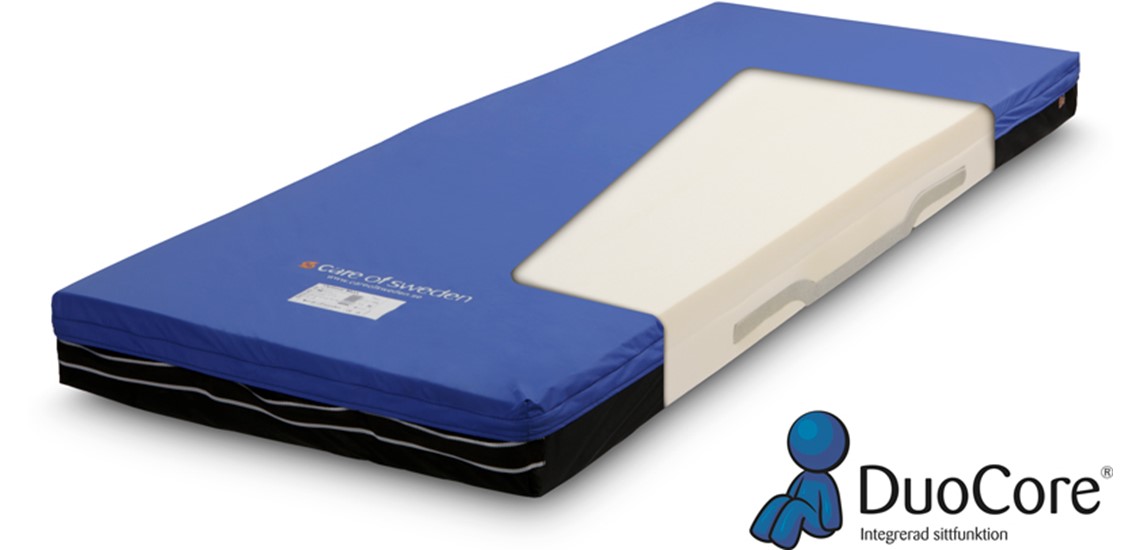 How does the risk of developing pressure sores affect the choice of mattress?
Comfort Systems mattress covers a broad range of mattresses need for health care services.
Pressure ulcers are a complication that causes big problems for those affected, but also for relatives and staff.
There are a large number of risk factors for the occurrence of pressure sores. It is a combination of several factors which, together with external pressures that determine whether a pressure ulcer occurs or not.
Most pressure ulcers can be prevented by early identification of people at risk and targeted medical andnursing interventions are introduced.
The first preventive measure is to choose the right mattress suitable for the user.
All those at risk should be prescribed a pressure-relieving or pressure-equalizing surface.
Sensitivity to pressure varies between different patients and different tissues.
Note that each user can give rise to unique needs, and that this should be considered in the choice ofmattress.
Mattresses are perishable goods, should be checked regularly and replaced when necessary.
How does the design of the sprung base affect the choice of mattress?
An inelastic sprung base, as a rule, requires a thicker mattress to obtain a good pressure relieving effect. In comparable pressure measurements, we have observed that with the Comfort bed's sprung bases, the pressure can be reduced by up to ca 13% compared to solid bed bases (varies, depending on the user's unique requirements)!
How does the use of bed rails affect the choice of mattress?
If the mattress is used together with bed rails, you must ensure that the distance from the mattress's upper edge to the top edge of the bed rails, in the up position, is at least 22 cm.
Otherwise, the bed rails do NOT constitute an approved protection according to the European bed standard IEC/FDIS 60601-2-52! 
Naturally, the thicker the mattress the harder it is to meet this requirement!
Cooperation
Comfort Systems collaborates with Care of Sweden to offer the best in mattresses.
A wide range of high quality and excellence.
We simply want to have a good mattress in a good bed!