HAND CONTROLS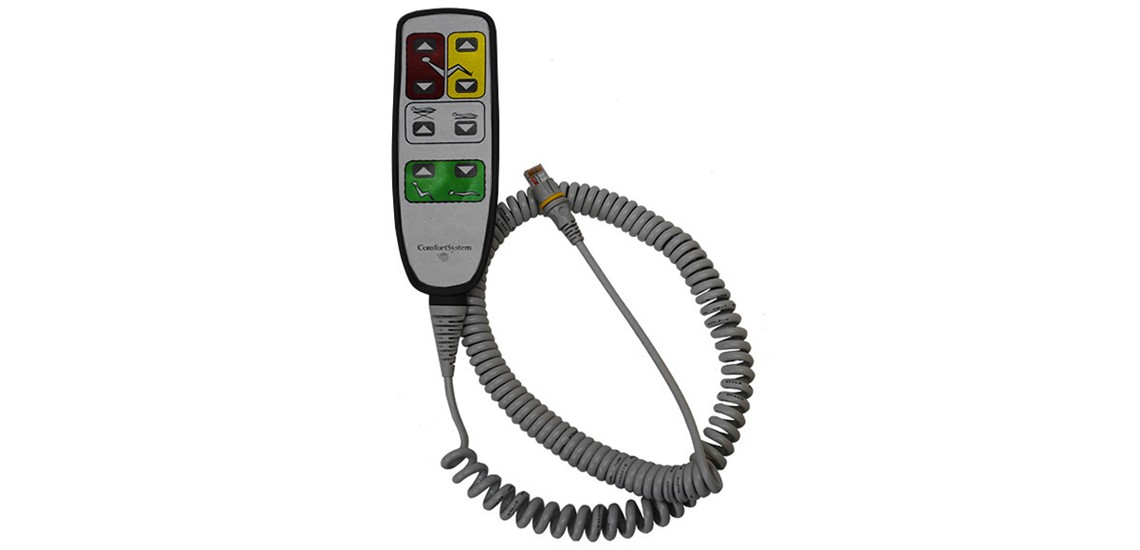 ComfortSystem has tried to think of the simplicity of their hand controls.
Must be self-evident and easy to use and understand the capabilities of the hand control.
Function
At ComfortSystems hand controls are several different functions, there are variants to suit different situations and users

Hand controls with comfort mode. Sprung base are, regardless of previous position in position / plane mode (sleeping mode).
Hand controls which only controls one function, for example only back function.
Hand controls with larger buttons for users with these needs, including controls for foot.

Also a special designed holder for controls as you can find under accessories, Kobra.