QVINTETT 105 & 120CM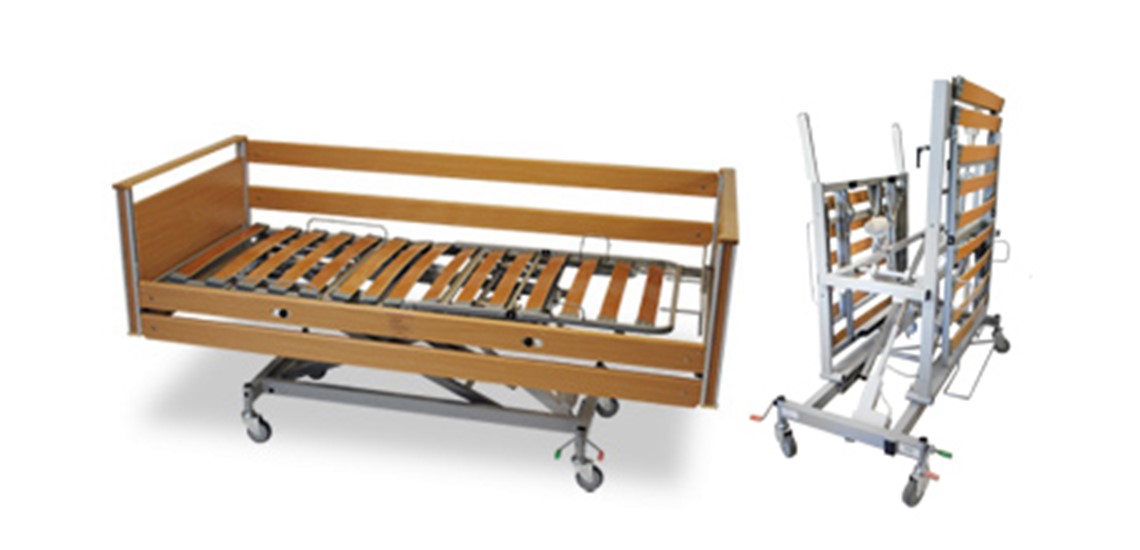 QVINTETT 105 & 120cm - those who require more
QVINTETT 105 & 120 are made for users who need more space. The beds provide a high level of comfort and safety. The QVINTETT bed has been tried and tested over many years, and this has resulted in a safe and reliable bed system. The bed in the picture is equipped with the SAFIR 3-60 bed frame including integrated bed rails.

QVINTETT 105 & 120 is designed to ease the handling, assembly and transport of the bed. The bed mechanics can be easily dismantled into four (five) parts without using tools, which eases delivery and assembly in cramped spaces. However, it is not necessary to dismantle the bed for transport – the bed can be moved just as easily on a so-called bed transport trolley.
Visit us at Leva & Fungera in Gothenburg 2019!